Gambling fundraisers for charity are a popular pick and a great way to whip up funds for a cause you care about.
But you might have noticed that navigating the dos, don'ts and legal statuses of charity gambling events can be pretty challenging.
Whether you're planning an event that's big or small, in aid of a local group that's close to your heart or a national or international non-profit organization, use our guide to help you host a gambling fundraiser, legally.
Step
1: Choose A Charity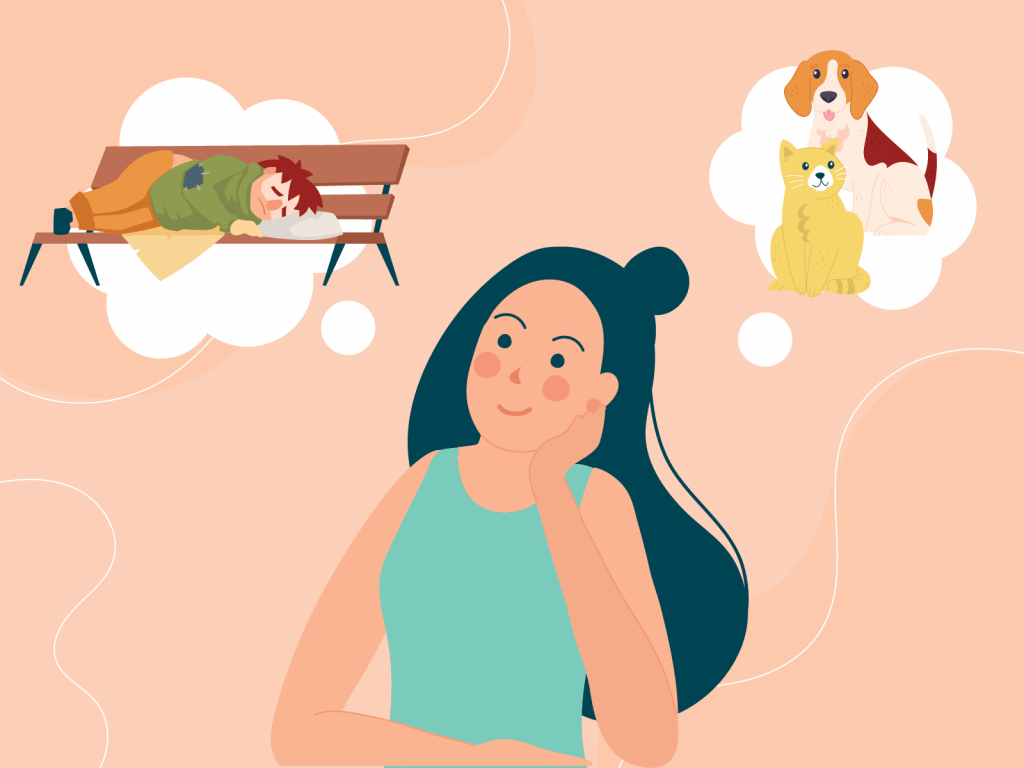 If
you haven't already, it's better to begin planning with a clear picture of what
and who you want to raise funds for, rather than a vague idea.
If
you can visualize your end goal it'll motivate you when you hit the hard work
and headaches.
Consider
where focusing your efforts will reap the most rewards and how your time will
be most effective.
It's also worth thinking about your target audience and what is most likely to encourage people to attend and donate — a local, national, international, or global issue?
Step
2: Make Sure It's Legal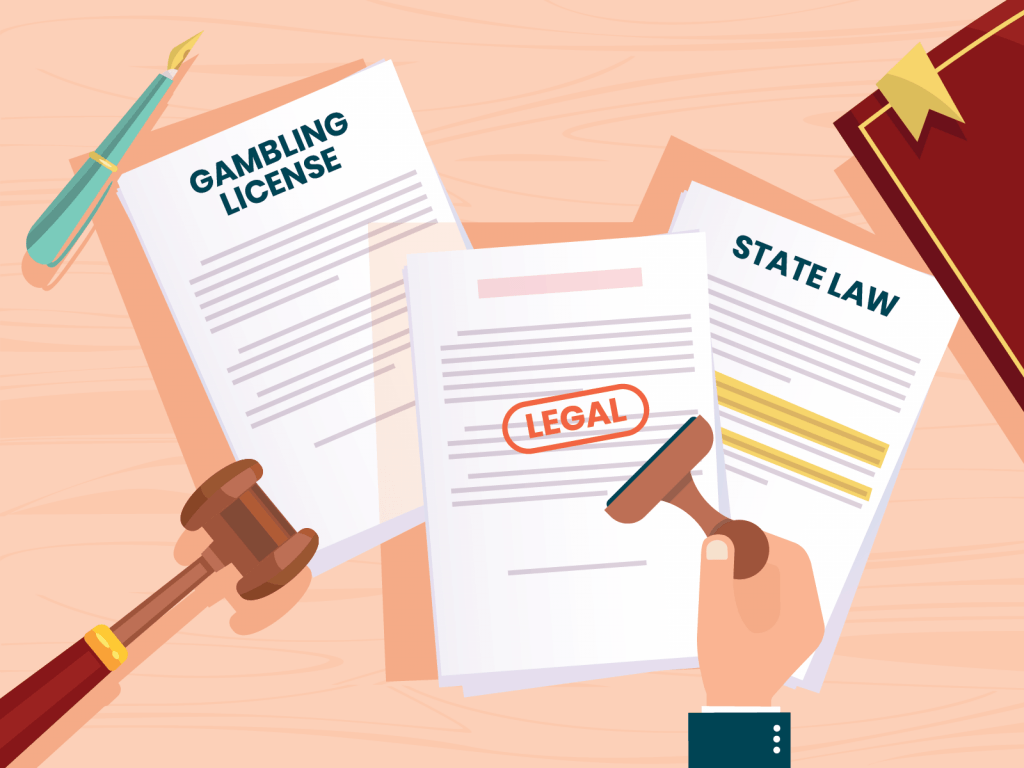 You'll need to make sure your event is water-tight when it comes to legal issues. Don't skip over this step.
You need to make sure you research the appropriate state or local charitable gambling laws and apply them throughout the planning stages, as well as when actioning any requirements before or on the day.
There's no one-size-fits-all approach when it comes to gambling-related fundraising, as there are different laws applied to everything from games and raffles, through to bingo and auctions.
And every state has its own rules and laws.
When you're trying to raise money for a cause or organization, the last thing you want to do is land yourself, the charity or non-profit, donors and attendees in hot water.
Failing to follow the rules can lead to criminal penalties.
There
are many things to consider, such as:
Whether you will need gambling and alcohol licenses.If different types of gambling and games are legal in your state or require multiple/different licenses.Age restrictions of attendees and participants. Check out our guide on legal US gambling ages by state.Procedures around handling money and the value of prizes.Whether proceeds must be kept in any special bank accounts.The timeframe between fundraising and transferring funds to the charity or non-profit.Who you can hire to work at the event.Whether winners or non-profits will be required to pay taxes on any income.If any records need to be kept.If staff and organizers require background checks.How proceeds can be used (or not).Whether there are copyrights on any music you want to play.
Ask
The Right People
The
first thing to do is to make sure that you contact the correct people.
An
online search for your state's laws will get the ball rolling, but you'll also
need to contact the local government branch that deals with gaming issues and
enquiries.
This could involve contacting more than one person or office, so make sure to cover all bases and cut no corners.
Useful
online resources to get you started include:
Step
3: Check That Your Cause Qualifies As A Charity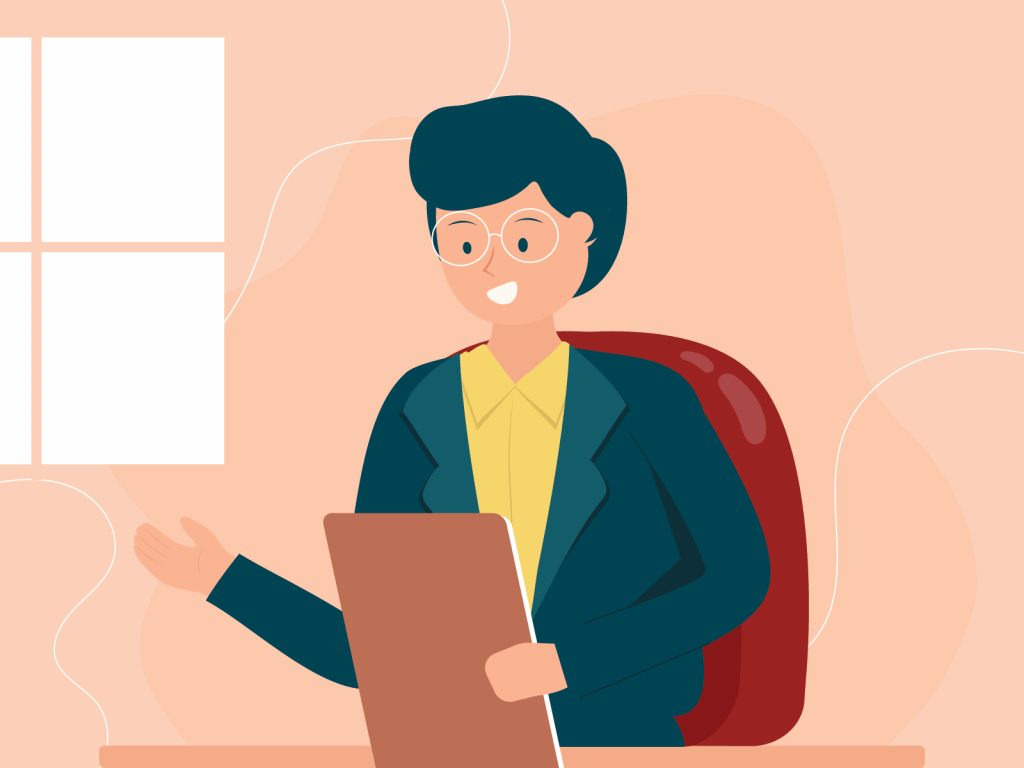 Refer
back to points one and two here.
Once
you've chosen your charity and started researching state laws, don't forget to
make sure that your chosen cause qualifies as a charitable organization, in
relation to gambling events and fundraising.
This research will also help you to clarify the aforementioned IRS tax rules and whether the proceeds will be tax-exempt, or not.
As mentioned earlier, it can be helpful to bring in outside advice from a qualified lawyer or expert if you are unsure.
Step
4: Know The Rules About Serving Alcohol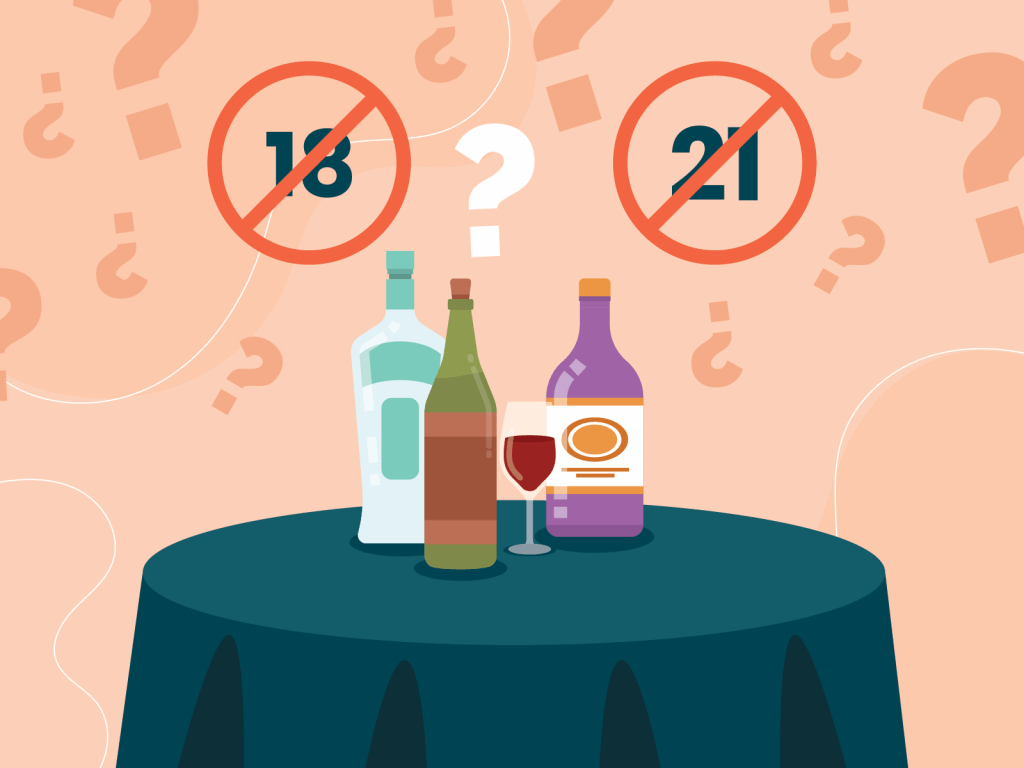 An
alcohol license may be one of the last things you end up thinking about before
the event — but this would be an error.
You may have to apply for a license to serve alcohol, and restrictions could be based around numerous factors, such as:
The legality in your state regarding providing alcoholic beverages at charity events.Individual state regulations on serving and selling alcohol.Whether your venue has an alcohol permit and, if so, whether the event still requires one separately.Whether bartenders need a permit.Whether there will be a free bar, if money will be exchanged for alcohol, if chips will be exchanged for alcohol, or if alcohol will be included in event ticket prices.Whether you can use alcohol as a prize.Other local laws such as notifying a liquor control board about using alcohol as a prize.
Licenses can take time and you may be asked to provide a lot of detail, so factor this into your thinking.
Also,
keep in mind whether drinking is appropriate at your event e.g. if your charity
or cause involves addiction.
Step
5: Find Out The Laws About Prizes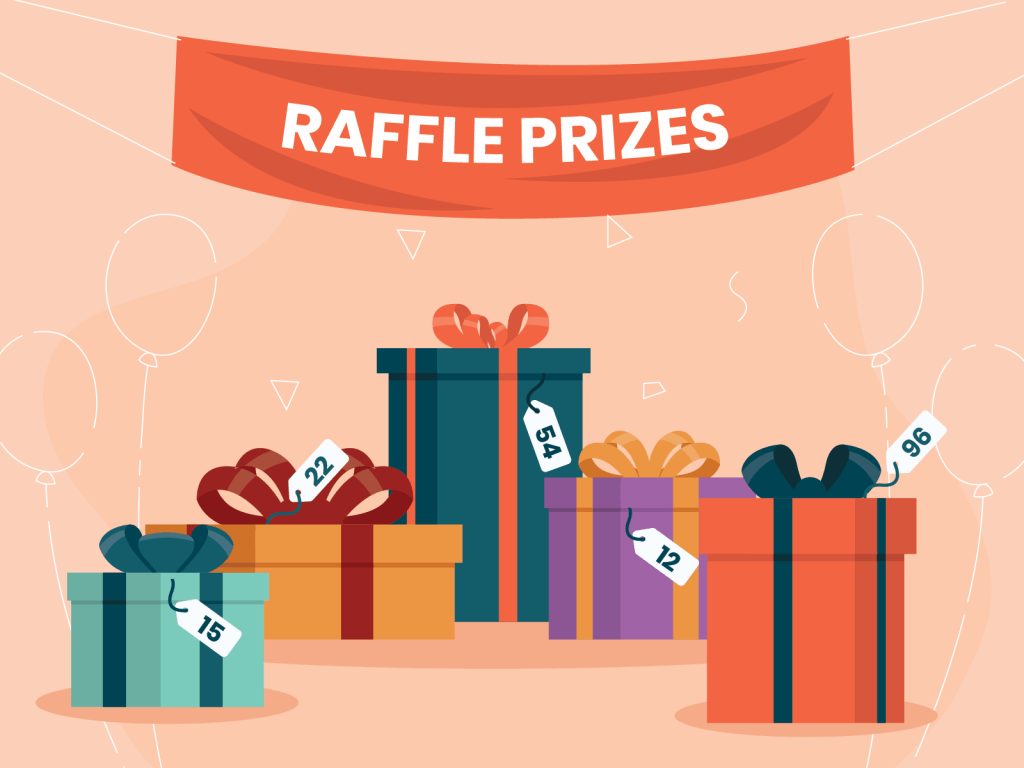 If
non-cash prizes are likely to be featured at the event, via raffles, auctions,
poker tournaments etc., make sure you know the different legal requirements
surrounding each.
Remember
that this differs from state to state.
Things
to check include:
Is there a price-cap on prizes? Are there things that cannot be included as prizes?
Step
6: Set A Fundraising Target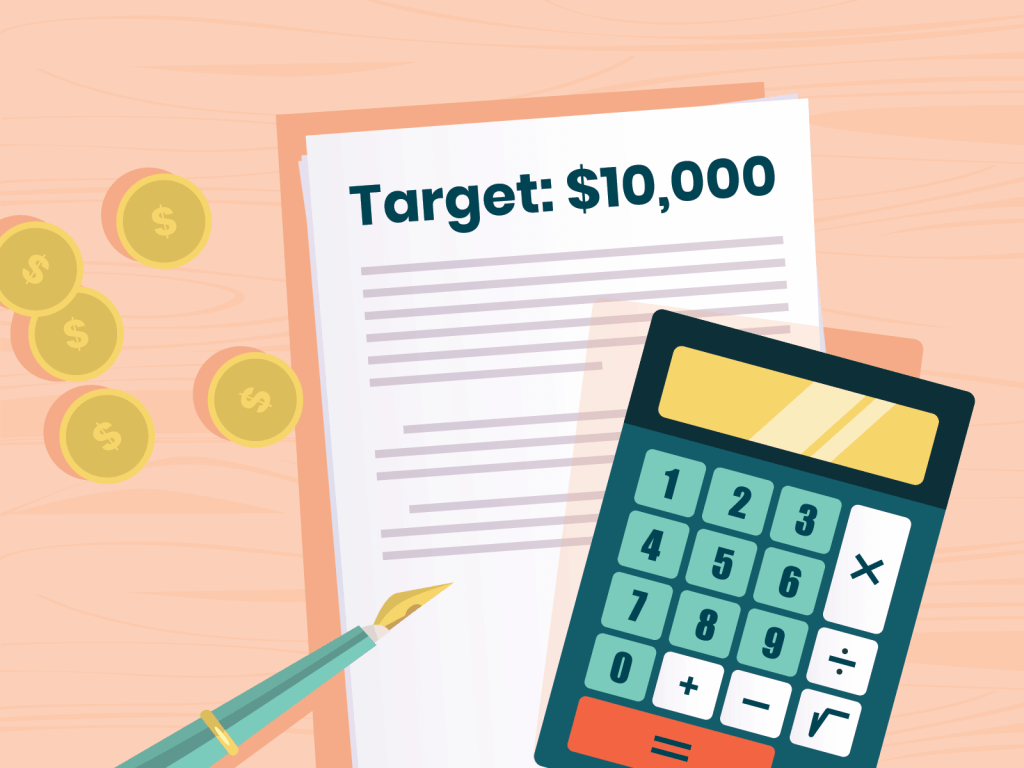 Once you've decided on your charity, checked the legality of the event, and made sure it qualifies, you need to set a fundraising target.
Most
events set themselves a goal, and you can choose to make that public or not.
Find out what your chosen organization or cause needs most and work with them to estimate cost that would cover or help to cover it.
Make
it something achievable.
What is the purpose of your event?
Making this clearer will then help you decide on ticket prices and how many you'll need to sell.
If
your attendees can see your fundraising target too, and how close (or far) you
are from it, it may encourage more don­ations.
Step
7: Consider How Your Event Will Make Money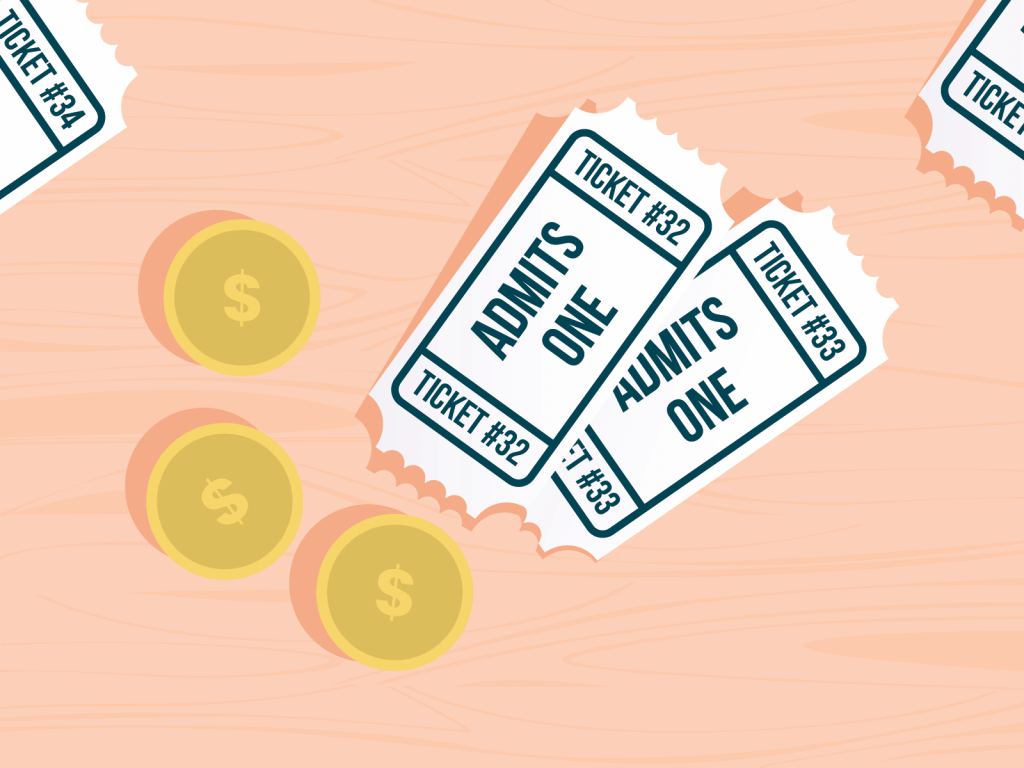 It's
all very well putting on a great fundraiser event, but if you can't raise any
funds from it then there's no point in doing one.
Here
are some ideas that could help you make money for your charity or cause:
A ticketed event. Donations at the event. Donations in exchange for extra chips to use at games tables.Food and drink for sale, or extra options such as a bar or street food trucks if dinner is included in your original ticket price/package.Extra events within the overall event, such as auctions, special games, bingo, raffles and more.Reserved tables for companies who may want to buy a table and sit together, or want a specific table with a good view or position close to the bar. Sponsorship.
Step 8: Plan The Party And How Your Fundraiser Will Look
Now
it's time for the fun part.
Some
things to consider in this step:
What will the event look like overall?How long will it run for? Will you opt for a casino-style evening with lots of table games? Will your gambling fundraiser take the form of a poker competition? Or could you mix both types of entertainment to attract more attendees?
You
may also want to consider giving your fundraiser a theme, which can encompass
everything from food, drinks and decor to outfits, invitations and
entertainment, such as:
Black tie.1950s, 1960s, 1970s or 1980s.Old Hollywood fancy dress.1920s speakeasy/Roaring 20s/The Great Gatsby.Seasonal (Christmas, Halloween).Mob.Western.Sports.
These themes may affect the gambling and the 'games' of chance that you select.
As an example, a 1920s theme may feature rented vintage slot machines, while a 1980s theme may include video gaming machines.
Popular card and table games to include are craps, blackjack, roulette, poker and baccarat.
If you are including any of the above, it's worth knowing the rules inside out so you feel like an expert on the day.
Our experts can help! Check out our guides on how to play blackjack as well as how to play roulette and how to play poker.
Finally, another things to consider: Will there be competitions, guessing games, or a bingo area?
And will you announce raffle and auction winners live (and allow people to bid in real-time) or after the event?
Will your auction be live, silent or blind/sealed-bid?
There's
plenty to consider, but use your allotted time wisely and ensure a balance
between auction time, games and gambling time, entertainment, dinner (if you're
hosting a sit-down meal), time for extra eating and drinking, and
networking/mixing time.
And
the most important part of planning?
Give yourself plenty of time — and then some more, depending how big your event is.
Leaving it until the last minute won't be fun.
Step
9: Ask For Volunteers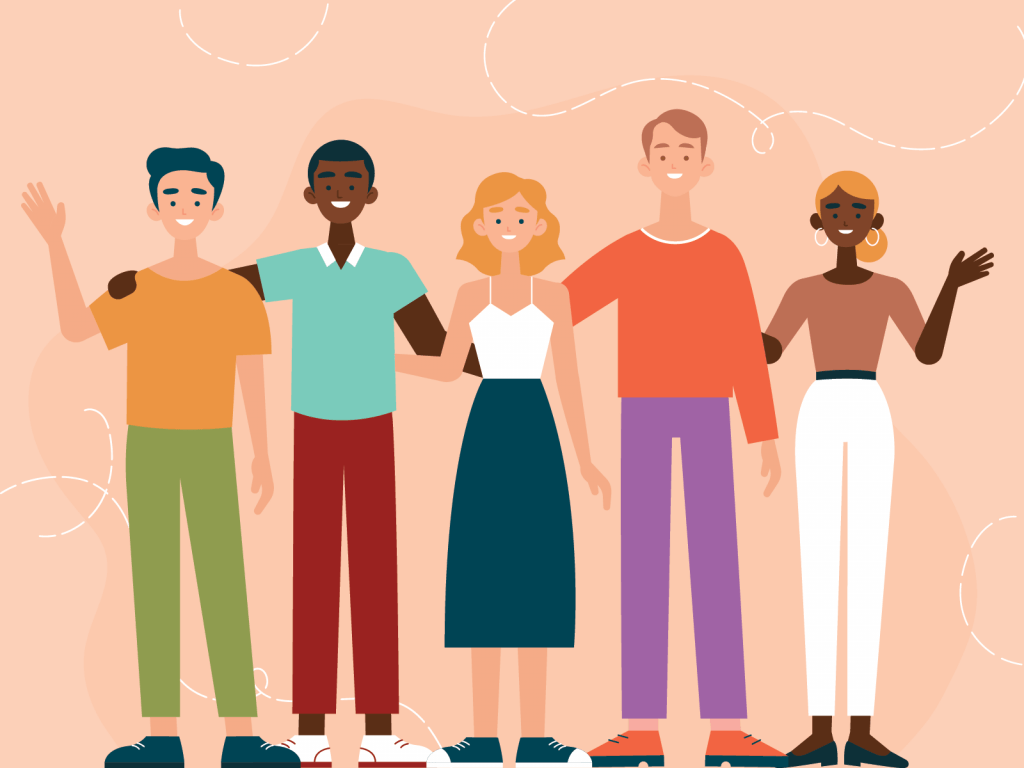 As
mentioned earlier, there may be rules about who you can hire to work at a
charitable gambling event, based on local laws regarding age and experience
with professional gambling etc.
But,
regardless of whether you will be hiring paid-staff to act as servers,
catering, bartenders, valets or card dealers, you'll need like-minded people to
volunteer too and help your event become a success.
Don't
be afraid to put a call out to people you know, as this may help you save on
expenses too.
Planning
a gambling fundraiser requires a lot of effort, so consider if you know anyone
with special and relevant skills (admin, event organization, graphic designers
for websites, logos, tickets, invitations and marketing materials) who can help
you.
If
it's a local event you're working on e.g. fundraiser for school or church, you
may find many willing takers.
Voluntary help could also include venues — are there any local venues that will host you for free and provide staff?
If it's a local venue that you're raising funds for, can you host it there?
Your
venue will, of course, be part of checks to ensure everything is legal, safe,
licensed and above board.
Step 10: Consider Any Expenses And Outgoings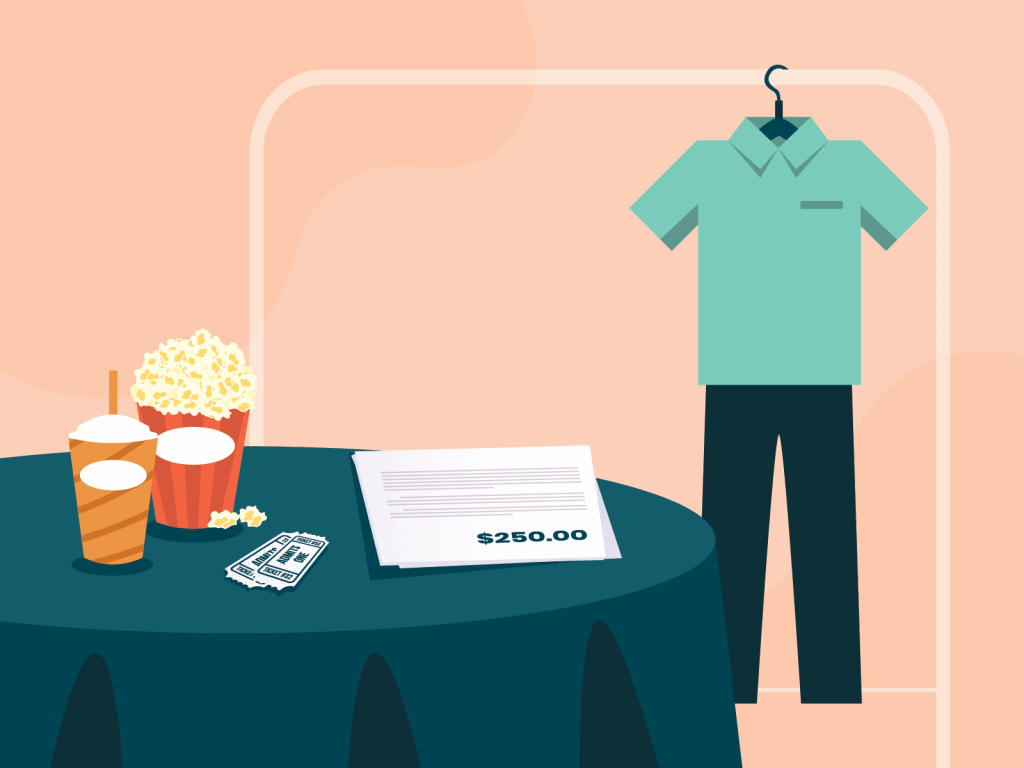 Make
sure to think potential expenses through thoroughly, as extra and hidden costs
can crop up.
Decide
whether you'll need to:
Hire professionals — card dealers, hosts, servers, insured and licensed bartenders, catering staff, cleaners, musicians, entertainers, lawyers to help with legalities, or fundraising professionals.Book and insure a venue — will you need to hire somewhere? And are there clean-up costs?Buy promotional materials.Use paid-for social media adverts.Use ticket and invitation printing (including delivery and postage — consider collection at the venue, or virtual invitations).Include the cost of free food and drink, or a free bar, in your budget and ticket prices, including for staff, volunteers and entertainment as wells guests.Purchase permits, licenses, testing, insurance and certification from gambling and alcohol to the venue, electrical equipment if you're using special lights, PA systems, microphones, and electric instruments.Rent or buy decor, tables and chairs, stages, cutlery, glassware and/or props. Rent gambling equipment such as games and gaming tables, chips, slot machines, bingo equipment, and raffle tickets.Rent staff uniforms and safe storage for extra donations.
Make
sure you have enough for everyone, plus a little surplus, to avoid
disappointment.
You
don't want attendees to go hungry, get thirsty or bored if they have to wait on
a limited number of games.
Step 11: Seek Sponsorship And Prize Donations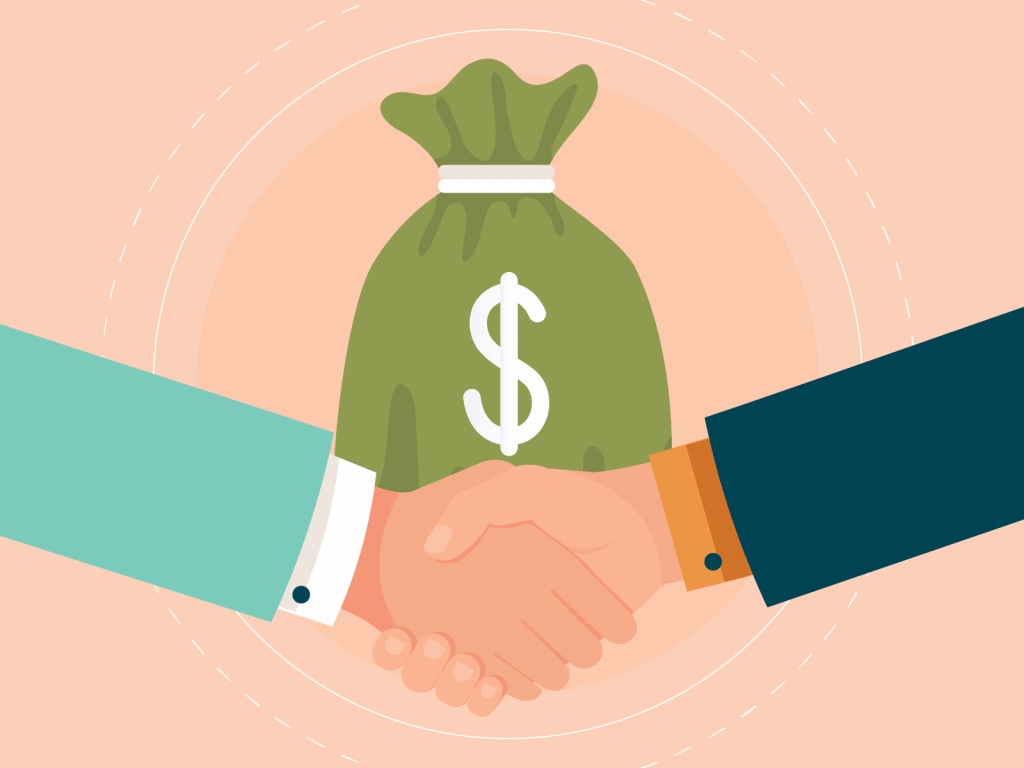 Are
there any local or even national companies that would want to sponsor your
event?
Ask
around — free promotion in exchange for a donation is usually popular and can
be a great boost to funds.
You
can offer everything from logos, names or contact information on gaming or
dining tables, staff clothes, venue decor, glassware and loads more.
If
you're including an auction, you'll want to approach companies and individuals
for donated prizes to use.
Ideas
could include:
Vacations. Overnight stays at hotels.Spa treatments.Concert or theatre tickets.Sports memorabilia.Sporting event tickets.Restaurant dinners. Experience days.Artwork.Homeware.Designer items.
And remember: If you don't ask, you don't get!
Step
12: Decide How To Promote The Event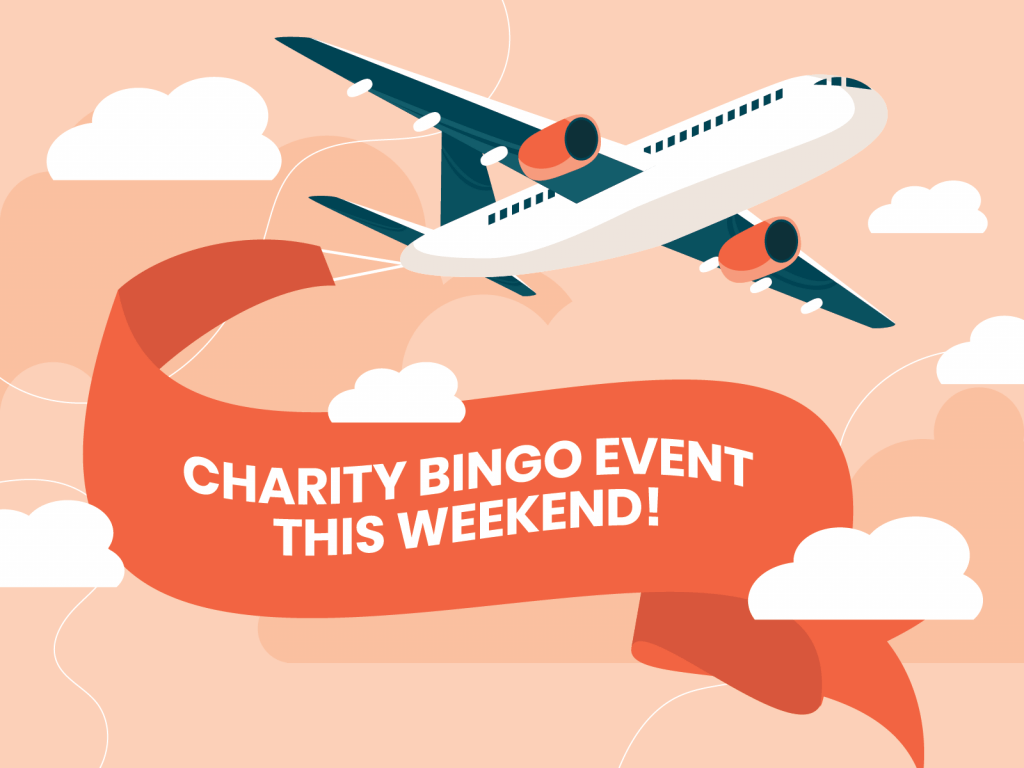 You'll
need a marketing strategy that covers all areas:
Word of mouth. Social media.Press releases. Newsletters.Local newspaper, magazine and radio adverts.Flyers and posters.Website banners.Advertising boards and more!
A
mix of old school physical marketing and digital marketing may ensure you reach
a range of people of all ages.
Do
you know any famous faces, local figures or patrons of your chosen charity that
may share the event details? Or can you invite them to the event?
Will
you ask the charity or organization to help promote the event and do they have
any promotions or marketing experts that can help?
Again, you will need to do your research and check individual state laws on gambling and gaming promotion for a charity event.
Step
13: Come Up With A Selling Strategy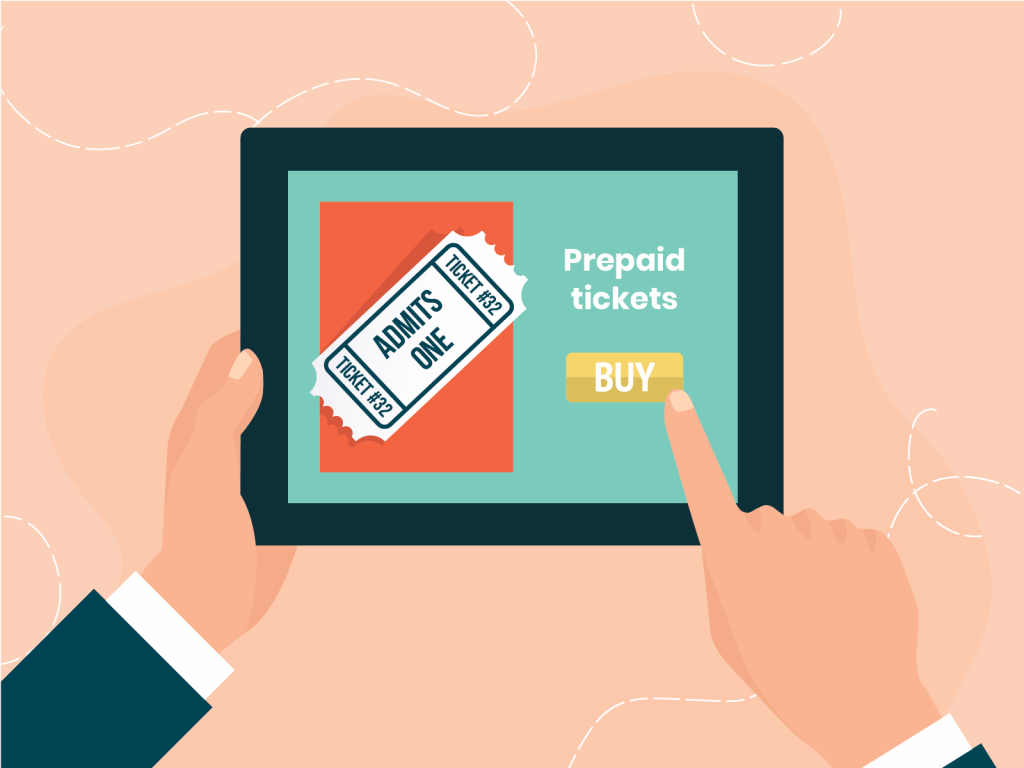 How
will you sell your tickets once you have begun marketing?
You
will need to sell as many in advance as possible — but consider the following:
Will you demand full price up front, or allow a deposit?Will you sell any remaining tickets on the door on the day?Physical sales as well as online sales — can you get volunteers or members of the organization to sell tickets personally?
Step
14: Enjoy The Event
And
breathe.
Don't forget to enjoy the event and make it fun!